It's the final quarter of the calendar year and the onerous planning task creeps its way up the priority list, accelerrated by increasing demands from business users who need anywhere, almost any device access. A survey of global IT managers sponsored by Cisco* revealed that 48% of the firms surveyed would not authorize employees to bring their own devices. Perhaps not surprising though is that 57% of IT managers in these same firms agreed that employees are using their own devices regardless. Savvy IT leaders recognize the significance of business users and employees who now have powerful technologies at their fingertips and in their pockets. These leaders are ready to build this in to their 2013 strategy.

The First Step – Changing the Focus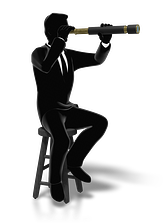 The first step in formulating a Virtualization Plan for your organization is to look at the business' overall needs, objectives and mission.
IT teams who can help users get their work done faster, smarter and easier, so corporate goals can be collectively reached, become invaluable to an organization. Corporate goals or "missions" no matter how loftily stated, or how "unique" the business, can usually be grouped around four key areas; agility, responsiveness, profitability and security. Formulating achievable virtualization initiatives around each of these for the next year, and several years out, can be pretty straightforward.
The Second Step - Targeting Organization-wide Goals
Let's look at each category:
Agility – we're operating in increasingly disruptive and volatile markets. Businesses have to be ready to incorporate and in the best case, promote change so they can then take advantage of resulting gaps. Agility requires mobility and desktop virtualization delivers signficant capability here.
Responsiveness– organizations must focus on what matters to the customer as well as other organization stakeholders, like partners or shareholders, and have to serve and interact with them effectively and consistently. Responsiveness requires anywhere, anytime access, and the interfaces, dashboards and functions with which business users are familiar from their onsite systems. Virtualization technologies give you the ability to centralize, manage and maintain applications within your datacenter, and then deliver them on demand whenever users need them (and securely, too, but that's the last point!)
Profitability – firms are in business to generate return on all the resources owned or used by the organization. We hear a lot about enjoying the work you do, having fun, etc. and that's important, but there's a reason it's called the bottom line. Instead of spending cash on new laptops every couple of years to keep up with software upgrades, being saddled with hours of IT support time re-imaging systems and dealing with degraded images, an effective virtualization plan can leverage your existing investments and build on existing server virtualization implementations.
Security – our information, and our clients' information, has tremendous value and responsible stewardship of it brings inherent risks. We have to protect it, and know where it is, how to get it, and who can get it, all the time. Desktop virtualization ensures IT administrators maintain complete control over their corporate data.
The Third Step - Determining Short and Longer Term Virtualization Objectives
Now that we've tied organization-wide goals to virtualization capabilities, the next step in preparing your plan is to determine specific virtualization objectives that support each of these in the short term, and reinforce or advance them in the longer term. A good way to do this is to look at where you need to be (start with the end in mind, as Stephen Covey would say) and work back to current status. Let's illustrate using responsiveness as an example.
An Example: The Responsiveness Objective
If one of the business' goals is to have products delivered or service teams on client site within 48 hours of receiving a contract, there are several considerations that only IT can make happen. For example, agreements, purchase orders and contracts have to be available on multiple devices, and more than one user or business team must be able to work on the same documents, while client support teams have to be able to access their e-mail and use their unified communications systems 24/7.
You can now see numerous ways IT can support this strategic initiative through and effective virtualization strategy:
1) Initiate Bring-Your-Own-Devices (BYOD) capability
2) Ensure secure, delivered to device, full-time system access
3) Deliver consistent, familiar interfaces to users
4) Reduce desktop equipment expenditures X% in 2013
Voila! Meaningful, actionable virtualization strategies, clearly stated, presented with the foresight of an IT Leader, and the potential of positioning your IT department as a key contributor to your firm's goals.
Stay Tuned: Tactical Planning and Timing
Under each of these virtualization objectives, we'll need to add tactical, or short term action plans, do some prioritization and take a close look at overlapping technology solutions from your list in order to come up with a timeline for the plan that makes sense. You're probably already seeing tactics emerge based on these strategies; enhancing security, eliminating VPN dependency, reinforcing business continuity and improving disaster recovery for the organization, among others. We'll talk about how to approach tactical planning and timing for success in our next blog. In the meantime, I'd love to get your feedback!
For a Personalized Virtualization Planning Session, Contact Elegrity - We'll Help you Get It Done!
*Source: January 26, 2012 survey by Redshift Research sponsored by Cisco Systems